Our church is a caring, prayerful and loving community, catering for people of from many types of church experiences and backgrounds or people who want to explore Christian Faith.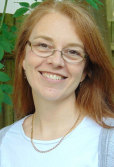 Rev Ruth Gookey is our Minister with prime responsibility for Christ the King Community Church. She is part of the team of ministers in our partnership of churches across the Walton area.
As well as holding a weekly service at Christ the King Church, we have a variety of other activities and also run a Sunday online service that anyone can drop in on (this is also available to be seen anytime on replay). Do explore this website to find out more.