Christ the King Church, Kents Hill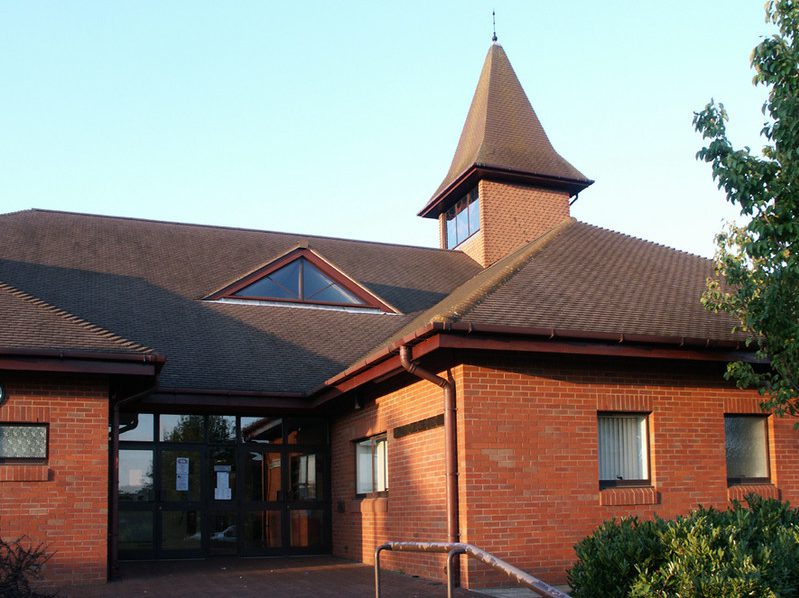 Our regular Sunday service is at Christ the King at 9.30am, finishing around
10.45am. There are activities for children at all services and we have after-service refreshments twice a month.
We do not require the use of a mask to attend our services, but if you feel
more comfortable wearing a mask then please do so. We have a lot of room at our church and it is quite easy to remain well-spaced from other worshipers.
We also have a Sunday online service available from 5pm which will continue to be part of our regular worship offerings.
Weekly Activities
| | | | |
| --- | --- | --- | --- |
| Sunday | | | |
| 9:30am | Morning Worship | Christ the King Church | |
| From 5.00pm | Online Service | Facebook | |
| | | | |
| Tuesday | | | |
| 9:30am | Renew | Kents Hill Community Centre | |
| 5:00pm | Zoom Kids | Hummingbirds Children's Centre, Broughton | Fortnightly – See Zoom Kids on the CWW website for details. |
| Fridays | | | |
| 7:00pm | Relax Teens | Christ the King Church | Fortnightly – See Relax Teens on the CWW website for details |
For other activities see our Activities page
Online
To enable those that cannot meet in person we also stream services on our facebook page which can be accessed through this link.
https://www.facebook.com/CtKKentsHill
Finding Christ the King Church
Christ the King is situated in the south east corner of Milton Keynes. For satnav, use the postcode MK7 6HG
Below you can find a link to Google maps
Parking
There are a few parking bays at the front of the church (but please do not park in the bays in front of the shop next to the church). Across the road is a car park next to the local primary school. This also has a DA space. If this car park is full, there is also easy parking at Kents Hill playing field. Just follow Frithwood Crescent away from church, the road curves round to the right and there are car parking bays and a car park on the left. Walk back to church about 150 metres away by crossing the road and following the redway path downhill.

Extra parking areas near Christ the King
view of extra parking with text.jpg
JPG image [981.6 KB]
Electric Vehicles
There is a Polar Rapid Charger for electric vehicles outside the shop next to the church.
Bus and Cycle
The No 8 bus from Central Milton Keynes to Browns Wood stops nearby at the Walnut Tree Roundabout North stop with a footpath leading to Frithwood Crescent. For travel to/from areas in Milton Keynes off scheduled bus routes, the MK Connect demand responsive bus service will serve Christ the King.
Cycle parking racks are at the front of the church where there is also a Santander Bikes Docking Station.For a map of bus stop locations near Christ the King follow this link